We love our keynote speakers for their talent, passion, charisma, and cool – but mostly for the incredible way they are able to motivate audiences to take empowered, results-producing ACTION. That's why my team and I had a little fun rounding up some of our favorite quotes from these extraordinary keynote speakers. We thought it might inspire you as you're choosing who to hire for your 2020 events!
The Best Quotes From Our Motivational Keynote Speakers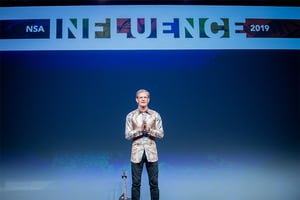 Mike Rayburn: Mike is a TEDx Presenter who teaches innovation, change and peak performance using world-class guitar and humor to create a transformational experience and generate exponential results. As a keynote speaker, has headlined Carnegie Hall, Las Vegas, and performed more than 5,000 presentations in 20 countries on five continents.
"Create change – don't just manage it."
"It's not about being good at everything; it's about being GREAT at the most important things. Coasting only happens downhill."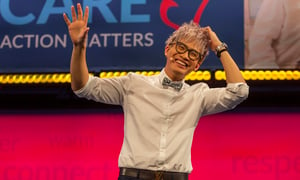 Vinh Giang: As an experienced keynote speaker, Vinh knows that what transpires on stage is not about him. It's 100% about the audience. It's about the life-changing lessons he's been so fortunate to learn along the way and sharing them in a manner that transforms people. That's where magic happens.
"You're only as good as you can communicate."
"Innovation is just composition. It's two perspectives that have never come together before. Collaboration is power. Perspective is power."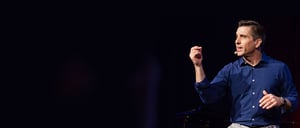 Dan Thurmon: A hall of fame motivational keynote speaker, teacher of peak performance, an author of impactful books and presentations, and a lifelong student of success, happiness, and achievement, Dan Thurmon is on a mission. His purpose? To encourage attendees' uniqueness and contributions. To discover a sense of purpose and greatness. To have meaning at work, and in their lives.
"If you think what you are doing now is difficult, it's time to try something harder."
"You'll never achieve balance. So instead, live "off balance on purpose."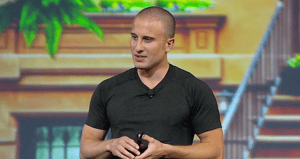 Chris Bashinelli: Chris's unique approach to "Global Citizenship" empowers attendees to restructure the way they view the world — beginning with themselves. Chris encourages each of us to realize our full potential, thereby becoming inspired members of our families, our organizations and ultimately our world. He reminds us how important it is to step outside of our comfort zones, be fearlessly honest and put others first.
"When we're committed to a mission that is beyond ourselves, then it doesn't matter what happens to us, it doesn't matter what challenge comes our way, because that becomes fuel for us on our path and makes us stronger."
"A leader's role, especially when leading a team where some members are remote, is to build meaningful connections that engage and motivate people."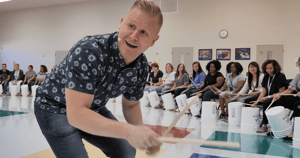 Clint Pulver: Known as a leading keynote speaker on employee retention, Clint helps organizations retain, engage, and inspire their team members from the front desk to the board rooms and everyone in between. He expertly helps audiences navigate generational complexities, communication challenges, leadership missteps, and culture cues.
"People are people. When we throw away the stereotype, when we throw away the age, when we get to the part about them, they get to the part about you. When we remember people, people remember us."
"It all just comes down to human connection. It comes down to treating people like people, making sure people are seen, heard, and understood."
Need A Motivational Keynote Speaker For 2020?
This was a fun dive into the powerful messages some of our motivational keynote speakers share with their audiences. If you're looking for speakers to elevate your next audience experience with insights, energy, and high-impact content, give us a call. We'll find the perfect fit for you!