Join Us in Life-Changing Work
Every day our team plays a vital role in the growth of both individuals and businesses around the world. The ideas shared by our thought leaders inspire each of us in our own personal growth. We work tirelessly to serve others with an attitude of heartfelt gratitude.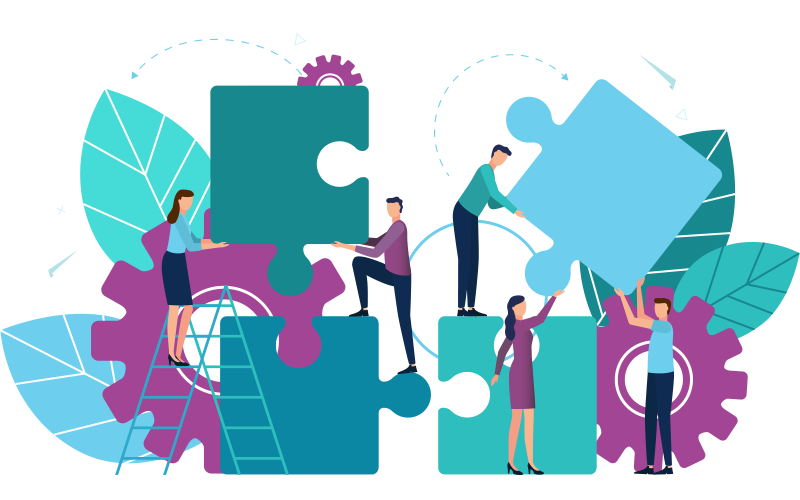 Join the dedicated team here at cmi and experience our vibrant culture where we pursue excellence - we thrive on innovating and being better every day – and we care deeply about each other and the work we do.

Our Values
• Integrity matters
• Honesty is essential
• Accountability is the only way to solve problems
• Speed is everything
• Accuracy is tantamount to speed
• We take care of people...our employees, our clients, our customers Some of the Benefits at cmi
• Vast library of professional development assets
• Coaching and mentoring from experts in their field
• Health and wellness spending account
• Rejuvenation days
• Christmas closure


Corporate Account Manager
- Do you have knowledge or experience in event planning?
- Have you worked with a trainer, a life coach or in the recruitment field and wish to expand your experience?
- Have you worked in a B2B environment where your sales abilities are under-utilized?

As manager and agent for our exclusive roster of keynote speakers, trainers and consultants, cmi works with clients from all over the world to create unforgettable audience experiences. We help people leverage change - build leaders that can compete at incredible levels - and teach people how to connect and nurture relationships in entirely new ways. cmi is looking for a highly skilled Corporate Account Manager to develop new opportunities and grow our business.
Duties and Responsibilities
• Accountable for sales of presentations, training, consulting and authors' books, including upselling and cross-selling, for a select group of clients
• Work closely with the CEO and VP to develop strategies to increase sales
• Identify opportunities to grow business for assigned clients
• Develop and maintain long-term relationships with customer accounts
• Service multiple clients concurrently, often meeting tight timelines
• Coordinate with clients' Executive Assistant to ensure exceptional service
• Ensure accurate and detailed customer data
• Attend industry conventions and customer events when required

Required Experience:
• Post-secondary degree in Marketing or Communications
• Minimum 5-10 years of proven sales experience
• Excel in a high-tech, customer-driven, sales environment
• Experienced in multiple software platforms and software automation
• Highly skilled in calendar management

Essential Technology:
• 2 to 5 years experience working in the Mac environment
• Minimum 5 years experience with Salesforce
• Experience with Hubspot is an additional asset
• Microsoft Office suite of programs
• Social media, particularly Twitter, Facebook, LinkedIn and YouTube
• Dropbox, Google Mail, Google Calendars
• Internet research

Required Skillset
• Strong relationship builder
• Very high tech – very high touch – both are a must
• A strong communicator who keeps all parties informed of progress at all times
• Professional grammar and writing skills are essential components of your communication skills
• Capable of anticipating customer's needs
• Excels at prioritizing and meeting expectations
• Proven ability to work with accuracy and efficiency in a fast-pace, high-energy environment
• Thrives at working with minimal supervision while being part of a strong team

Joining cmi gives you the opportunity to work for an entrepreneur who cares deeply about changing the world - be part of a team that feels like your second family – and rub shoulders with experts and celebrities in their field.