The Pandemic may have temporarily shut down live speaking engagements, but it hasn't slowed down Keynote Speaker and Author Tim Sanders from sharing his extensive knowledge of leadership effectiveness, human connection, and business performance.
The current Vice President of Customer Insights at Upwork, Tim brings all of his life experiences and unconventional yet inspired strategies and perspectives to encourage others to reach their full potential.
One way he spreads his message is through his podcast Back to Better, brought to you by Upwork.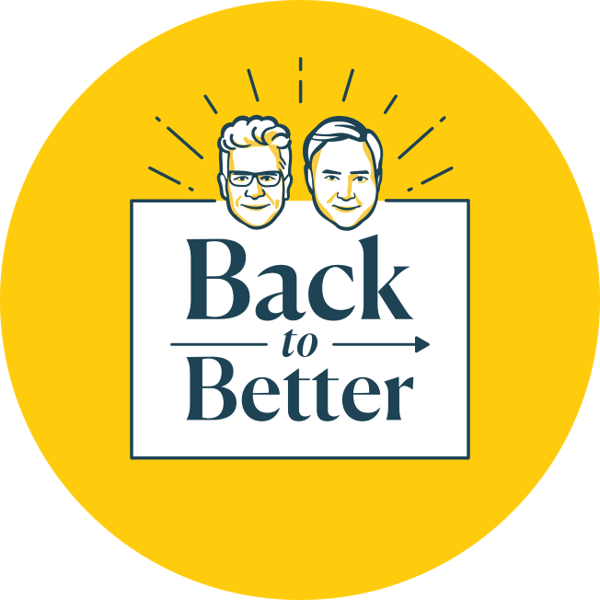 Along with his co-host Gene Gates, an award-winning radio personality and podcast host, Back to Better tells the story of how companies are learning and growing through the crises of 2020. Podcast guests include leaders, authors and experts who share their perspectives on remote work, digital transformation, dealing with change and adopting the growth mindset.

In one episode, Tim converses with NASCAR's SVP of Marketing about significant changes the sports faced through 2020 and has an in-depth conversation with Blockbuster's last CEO about what went down with Netflix.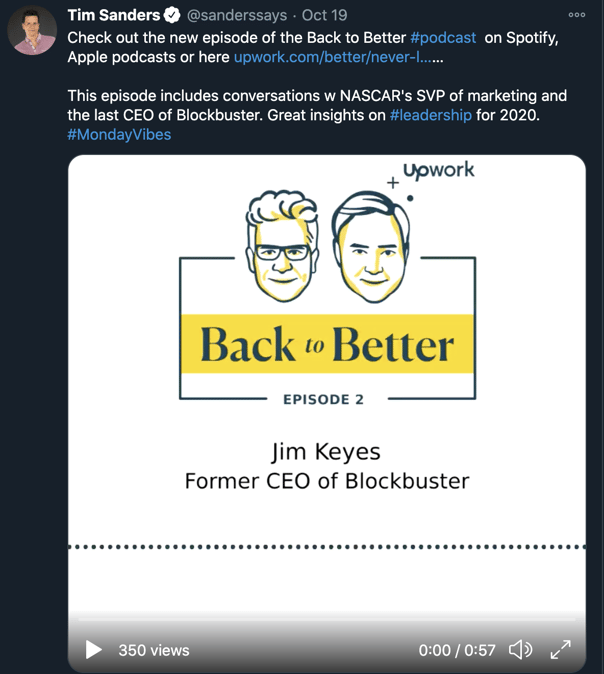 Tim is also the author of five books, including the New York Times bestseller, Love is the Killer App: How to Win Business and Influence Friends. His publications have over one million copies in print with bestseller status in India, South Korea, Italy, Brazil, and Denmark.
As a strategic consulting for leading global brands, government agencies, and trade associations, he has helped individuals and organizations tackle marketing innovation, sales performance, talent management, leadership development, and organizational culture. Tim has served on advisory boards for several startups, including Goodreads' social reading website, purchased by Amazon.
Listen to Back to Better for ways you can find inspiration during one of the most challenging years on record!
Book Tim for your virtual or live event today