How the future of hybrid work fits into your current job
Can you see it? Hybrid Work is inclusive work. Whether you're in person or at home, collaboration is being maximized, smart technology helps your team be more efficient and innovation is at its highest. Here's what technology can do for you.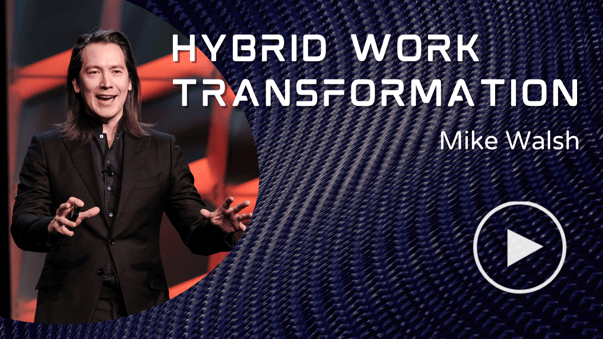 Imagine your life in the future. Is it a world of robots, self-driving cars and day trips to Mars? What if the future isn't just a distant upgrade? But a tech-powered invitation to live our lives differently, right now.

Imagine if you could speak over 100 languages at once? What if words weren't a barrier to being understood? By anyone? Anywhere? Instant translation changes everything.

The power of unleashing many minds and all our working as one. The creative collision of different cultures and new ideas - creates connections across the globe.

When being understood means you feel seen and included.

Imagine if you could work your way… forever. A shared experience whether you're 5, 50 or 5000 kilometers from the rest of your team. You are tapping into a new, cultural operating system that accepts how we can connect with the world.

Hybrid working is inclusive work. The idea that you must go to a place to get anything done is ancient history.

But great things also happen in-person. Imagine if you had control of every environment? Every movement is part of something connected — from screen to screen, home to office and everywhere in between.

Collaboration tools like WebEx have changed everything.

So, find your space in a system. Escape noise and distractions to listen and be heard. To think, and to breathe. Because wellbeing is as important as productivity.

To find the future of work with smart questions and even smarter technology, the future is now.