T
he Pandemic has accelerated how people work. It has also accelerated remote work and the way companies recruit their talent, full-time, contractors and 'freelancers'.
On today's episode...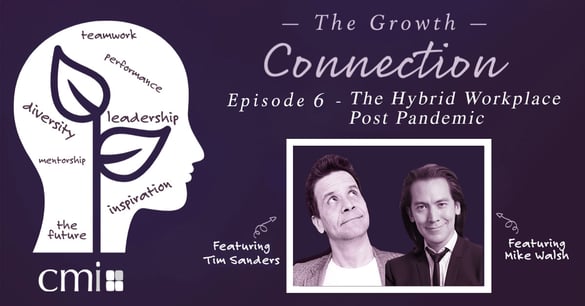 Listen in as Mike Walsh and Tim Sanders expand on how to cut costs while growing an agile and hybrid work team.
Mike Walsh is the CEO of Tomorrow, a global consultancy on designing companies for the 21st century. A global nomad, futurist, keynote speaker, and author of the bestselling book, The Algorithmic Leader, he advises some of the world's biggest organizations on digital transformation and disruptive innovation in this new era of machine intelligence.
A prolific writer and commentator, Mike's views have appeared in a wide range of international publications including Harvard Business Review, Inc. Magazine, Business Week, Forbes and the Wall Street Journal. Each week he interviews provocative thinkers, innovators and troublemakers on his podcast, Between Worlds.

Tim Sanders, Upwork's Vice President of Customer Insights, has deep experience in digital transformation, remote work management and agility-through-change. No one has collected more insights on how to manage 'work from home teams' than Tim and his associates at Upwork. An expert at meeting teams where they are at, Tim will customize your session providing action items that not only help, but also inspire.
Tim is the author of five books, including the New York Times bestseller, Love is the Killer App: How to Win Business and Influence Friends. His publications have over one million copies in print with bestseller status in India, South Korea, Italy, Brazil, and Denmark.
Takeaways
Create an agile company with cost savings opportunities

intentional collaboration used for problem solving produces more innovation

A hybrid workplace requires equality for remote and full-time employees

Remote workers have become essential post pandemic
Click below to listen!