Mentorship comes with a lot of responsibility. Ty Bennett describes it as a Peter Parker moment - with great power comes great responsibility.
Discover how you can become a better mentor and leader to others.
On today's episode...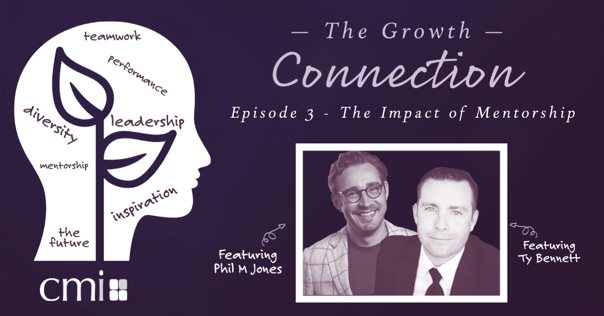 Spend a little time with Ty Bennett and Phil M Jones as they dive deep into the impact of mentorship and the responsibility of shaping minds.
Ty Bennett has spent the last twenty years studying, practicing, and mastering the art of influence. At 21, Ty and his brother built a direct sales business to over $20 million in annual revenues. He developed a system and organization that would help over 500 sales managers fine-tune their sales and leadership skills in over 37 countries and is the author of three best-selling books. He is also the founder of Leadership Inc., a speaking and training company with a mission to empower individuals and organizations to challenge their status quo, cultivate exceptional relationships, and compete in extraordinary ways.
Phil M Jones has made it his life's work to completely demystify the sales process and bring both simplicity and integrity to a world that is often full of big egos and even bigger lies. He's written 8 best-selling books, produced two original programmes for Audible and delivered over 2,500 presentations in 57 countries across five continents. Phil's unique philosophy of using specific word choices to teach people "Exactly What To Say" has made Phil one of the most practical and in-demand business experts on the planet.
Takeaways
The difference between mentorship and leadership

How people respond to different styles of mentorship

Why knowing what you are truly responsible for is so important

How to be a better mentor
Click below to listen!