As a futurist, I'm often asked what it takes to takes for a large, traditional organization to embrace AI or make digital transformation work.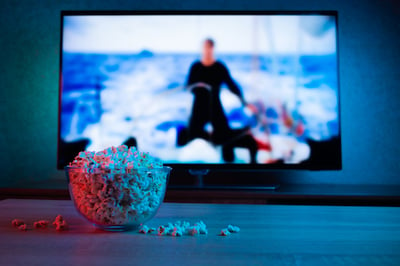 If only the challenge was just technology! Disruptive technology changes the hardware of your business; to truly become a successful 21st organization you first have to accept that culture is your operating system.
Take Netflix as an example. I have often wondered how an old-school media mogul like Rupert Murdoch, John Malone, or Ted Turner might have run that business. What made the CEO of Netflix, Reed Hastings, so effective? How was he able to achieve such rapid global growth at Netflix while navigating difficult transitions, such as when the company switched from sending physical DVDs in the mail to embracing broadband streaming? Is Netflix successful because it runs on algorithms, or because it is run by algorithmic leaders?
I had an interesting insight into that question when I met Andy Harries, the CEO and co-founder of Left Bank Pictures. Harries is one of the world's top drama creators, including Cold Feet, Prime Suspect, Wallander, Outlander, and The Queen, which saw Helen Mirren win, among other awards, an Oscar for Best Performance by an Actress in a Leading Role.
Hear my take on it in this video below.
The Algorithmic Leader Behind Netflix's Insights
Harries wanted to pitch a TV show about the British royal family, based on themes explored in The Queen. He met with all the major US TV networks, who liked the idea but, after lots of consideration and debate, couldn't commit to moving forward. Finally, Harries decided to meet with Reed Hastings and Netflix's chief content officer, Ted Sarandos.
It was the strangest meeting, Harries explained, as he handed me a cup of a coffee at his office in London. As soon as he walked into the conference room with Hastings and Sarandos, and before he had a chance to pitch the show, they told him that they were ready to move ahead. And not just with a pilot, but with a full season.
Unlike the other networks, the team at Netflix had already analyzed their audience data and had used algorithms to predict the show's likely performance. They knew their audience and precisely the kinds of shows that would work. Furthermore, with an upcoming launch in the UK market, they believed that the proposed show would be a hit. And they were right. The Crown's third season is now in production, and it has twice been nominated for an Emmy for Outstanding Drama Series.
Algorithmic leaders reveal themselves in the way they make decisions and solve problems. How Reed Hastings and his team think about content, its relationship to their audience and their platform, and even how it should be presented and released is radically different from the way traditional leaders in media companies act and behave.
When you are capable of knowing precisely what any of your millions of global customers are doing or desiring at any point in time, how can you not see the world differently? How can you not seek to leverage machine learning, algorithms, and automation to fulfill those needs in a highly personalized way?
How Algorithmic Leaders Are Made
Of course, leaders like Hastings didn't always have that kind of perspective. Most of us who are currently in leadership positions started out as analogue leaders. We need to make a conscious decision to adapt and evolve and to recognize that the availability of data and algorithms should change our viewpoint.
Being an algorithmic leader means more than just being able to share a few rehearsed anecdotes about artificial intelligence and big data. It means learning to tamp down your own ego, willingly tearing down the corporate structures that support your status, letting go of the idea that you need to make all the decisions, letting your teams self-organize and self-manage, not worrying about being seen to be right all the time, being open to more open forms of partnerships and work arrangements, and embracing a new, uncertain future.
Mike Walsh is the author of 'The Algorithmic Leader: How to Be Smart When Machines Are Smarter Than You',from which this article is excerpted. Walsh is the CEO of Tomorrow, a global consultancy on designing companies for the 21st century.