partnership is the new leadership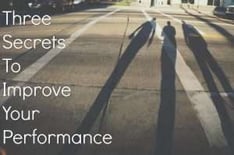 My friend Mark Sanborn just released a new book titled The Potential Principle. Mark is an incredible thinker and this new book has some amazing insights.
One of the ideas that stood out to me was Three Secrets To Improving Your Performance.
Regardless of what you do for a living – improving our performance should be a constant priority...
Read the rest of Ty's blog post here.