customer service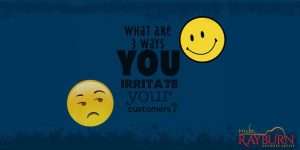 I was asked this question by my friend and mentor, Dr. Nido Qubein, and it has begun to transform my business.
I have changed my fee structure, my client communications, and more is coming, all because I answered this question.
No one ever asked me so I'm now asking again…Read the full post here.