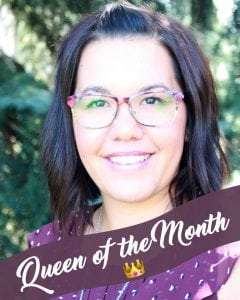 In Step with Event Guru Ashley Goodman
In a world where high-impact speakers and world-savvy thought leaders wow crowds and create shifts for audiences around the globe, it's the smart organization that realizes the BIG impact that every member of their team can have on their bottom line business and the relationships with their customer base. Such is the case with the tight-knit crew at cmi. Every person in the company plays a critical role in not just cmi's success – but in ensuring that all the pieces are in place for those thought leaders and speakers to work their magic for thousands of audience members.
This month, I caught up with Ashley Goodman – for a fun, insightful look at her role in the organization. Enjoy!
Q: Hey Ashley - great to meet you! Can you tell our readers a little about yourself?
A: I am a born and raised Calgarian, who after spending much of my early career dabbling in industrial and technical sales, I then came to cmi and found a real passion in the meetings & events industry. I really enjoy what I do! When not in the office, I love to spend time out adventuring and exploring with my daughter and husband.
Q: Your title is Events Coordinator Guru -- I love that. It's got some sizzle to it! Can you tell us what your position entails? Are you the connective link between meeting professionals and the speakers they want to hire? Give us the scoop!
A: Oh my, what doesn't it entail?! You've got the right idea though - once a client has booked a speaker, the Events Guru steps in to coordinate all the details leading up to the event, essentially making sure all the pieces fit! Much of my day is spent gathering logistics, organizing meetings, reviewing details and putting it all together so that our speakers get to the right place, at the right time.
Q: What surprises you most about what you do?
A: Definitely that no two days are ever the same! In our office, there is always something happening, which means that the days are unique and different. In preparing for upcoming events, we field a lot of fun and interesting inquiries and are often faced with time-sensitive challenges. We need to be on the ball, thinking creatively, and working together.
Q: Well, you all are certainly good at that! Your team works with some powerhouse speakers. What do you love about working with these pros, and do you get the chance to tap into some of those masterminds?
A: We do! And I feel very fortunate to work alongside such extraordinary people. I love the enthusiasm and energy that is created by their passion to make the world a better place. Our team does get the opportunity to tap in, whether it is attending our yearly summit and putting into practice our speakers' ideas, strategies, and philosophies. We discuss them often – and find ourselves having many 'Aha' moments in our weekly meetings from reading their books or listening to their videos. We also know that if we have questions or want to know more, they are a phone call or email away. It is very cool!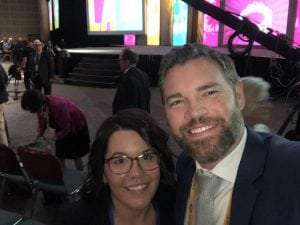 Q: You recently attended one of the most prestigious events in the industry – MDRT, with Jason Hewlett, what did you think?
A: I did - and what an event to take in! It was really exciting to be able to see such a great lineup of speakers and to be a part of the energy that was generated in a room of 15,000 people. It was extra special to see Jason Hewlett live, showcasing his signature moves and teaching us the importance of keeping our promises and being present.
Q: What did YOU take from the event, and do you think it changes your perspective at all in how you approach coordinating events?
A: I was in awe of the amount of work that goes into putting together an event like this. As an attendee, hearing from the speakers in the room gave me lots to think about and reminded me that as an events coordinator, the little details are uber important, as is remaining flexible to change.
Q: Very insightful! What's one thing you'd like the world to know about you and why?
A: When meeting people for the first time, I'm often quiet, though I'm not shy. I just like to listen, observe, and take it all in! I also love those moments where you get the chance to connect with people through a smile or laugh.
Q: You've got a great team -- and you all work towards some great causes. Do you have any personal causes or charities that you are passionate about?
A: Definitely! I have always been interested in animal and wildlife conservation. Each year, my family adopts an owl at a nearby wildlife rehabilitation center. On a recent vacation, we stopped at a grizzly bear refuge and wolf rescue center to learn more about how we can help protect the animals and their environment.
Q: Finally, any sage advice from an events guru for speakers out there?
A: So much of what you do and say can have a positive influence on people's lives and encourage them to make changes, even the smallest tweak and that is really a powerful thing! You can never underestimate the impact that you have on audiences.
Thanks, Ashley! You're awesome!
Want to learn more about the team at cmi? Check out their team page here or give them a call at 1-877-307-7403.