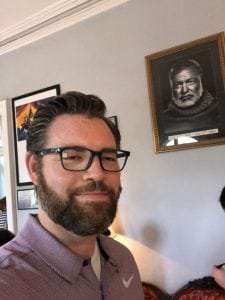 I'm writing to you from Key West, FL.
When people think of Key West they mostly think of key lime pie, which I am sorry to say, I can't even stomach.
However, when I saw on my calendar I was booked to be in Key West I thought of only one name: Hemingway!
About a decade ago I first visited Ernest Hemingway's home here with my wife and our friends. Today I enjoyed the tour once again and am inspired.
He is one of the great prolific writers in American History.... Read the rest of Jason's blog post here!