An Article from The Metrognome
The fantastic story of how an Israeli traveler struggled against all odds alone in the Amazon and came back alive.
by Subhasis Chatterjee
There exists a man in the world, who gamely stuck on in the Amazon even after losing three companions, alone, hungry, without the means to light a fire and with no way to get in touch with the rest of the world.
That man is Israeli traveler Yossi Ghinsberg.
I met Yossi in a tech conclave at Kolkata recently, where he was invited as a motivational speaker. He described in graphic detail his doomed Amazon expedition of 1981, a story so unique and fantastic; it forces you to suspend disbelief. He spent three long weeks in extreme pain and starvation, survived venomous snakes and a near-drowning and even an encounter with a puma. His unbelievable story has now been made into a documentary, popular in near about 160 countries.
He says it was his continuous struggle to find a retreat that led to his eventual rescue. Today, he has gone back to the place that made a man out of the naïve 22-year-old youth, back to Madidi National Park – the largest biodiversity conserve for the Amazons. His thoughts on using unconventional thinking and living through unexpected circumstances have been documented in his new book, Laws of the Jungle – Jaguars Don't Need Self Help Books.
But let's hear his story.
Looking for romance in the jungle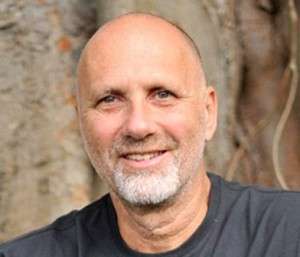 As a young 22-year old man just out of the military service in the Israeli Navy, Yossi was idealistic and naïve. "I wanted to be like the heroes of the books I read. That's why I wanted to go to the jungle. I wasn't interested in the adrenaline rush of danger, I was more interested in the romance," he explains.
His ventures took him to Bolivia, where he met a Swiss explorer called Markus Stamm. "It happened almost like a novel," Yossi says, explaining that he met Marcus on an outing at a lake. "There was also Karl Ruprechter, an overwhelming Austrian who was overwhelming. He was knowledgeable about jungle adventures and told me about this incredible journey he was going to undertake through the rainforest to discover a hidden clan. I was hooked," he says.
As they started for the Amazon, there were four of them- Yossi, an American named Kevin Gale, Karl and Marcus. The group pledged to stay united despite their distinct personalities, but a clash was inevitable. The situation took a turn for the worse after the group travelled through the jungle for a couple of weeks. Yossi recalls, "The environment was harsh. There were tensions, the food was basic – we shot and ate monkeys, among other things. I was cursing myself for my stupidity and wanted to go back, but I stuck on."
The group ultimately broke due to disagreements. Earlier, they have built a raft to travel down the Amazon river, but Karl thought they should continue on foot as it was too dangerous to sail. "But then Kevin proposed that he and I could carry on in the raft on our own. I was shocked, but I agreed. But later, we failed to control the raft as it rushed towards a giant waterfall. Kevin somehow managed to scramble towards the shore, but I fell into the waterfall."
He adds, "There were moments of great despair, but falling down the waterfall wasn't one of them. That was just like a roller coaster ride that lasted for about 20 minutes. I just kept my head above the water. And though I was initially excited to be alive when I reached the shore, the feeling of despair soon gripped me again."
Yossi felt he would reunite with Kevin after a few hours, but there was no sign of him. "That was the toughest moment – the realization that I was totally alone," he remembers.
Yossi survived a late-night encounter with a puma by setting alight a bug repellent. Then he kept himself alive by eating leaves and eggs scrounged from the chicken homes in the jungle. "I strolled on for several days, thinking I was near San Jose," he says. "I discovered my own power and then I didn't even want to be rescued anymore. It was intoxicating."
But fate was not done with him yet. He nearly drowned in a horrible flood and sank in a bog twice. By the end of the third week, he was completely exhausted and could walk no more on his bad foot. There was no food left. And then a miracle happened –Kevin arrived with a rescue team!
It turned out that Kevin had looked for him everywhere; but there was no news of Karl and Marcus – they probably perished in the jungle. But Yossi was found and he soon returned to the outside world, a changed man – born an American Catholic, he married an Israeli girl and became a Jew.
His ordeal in the jungle changed his life forever in many ways, and made him a humble person. "I now consider the smallest things in the world to be very special. I don't ascribe much significance to the things I have now. That feeling of touching death has never left me," he says.