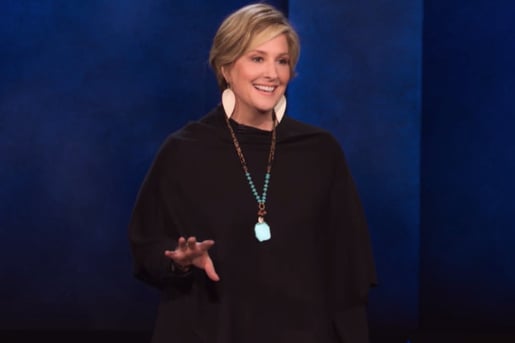 The extraordinary success of Brene Brown's new Netflix special speaks volumes - the world is ready, willing, and eager for strong female voices. Her take on vulnerability, shame, imperfection, and the very real need for courageous conversations strikes a chord, not just with women, but people from every diversity out there.
After watching Brene's special and reading a powerful piece from Forbes about the underrepresentation of women in the speaking circuit – specifically in the area of technology, I was moved to action. Especially when I read, "Respondents made it clear that the presence and visibility of other women at tech conferences made them more likely to attend. Three-quarters of the women surveyed said they were more likely to attend a conference session, panel, or keynote event featuring a female presenter or panelist. Additionally, 94% indicated that it is important to have female representation in keynote speaker lineups (with 38% marking it "very important"). Classon pointed out that this visibility is key: We all want more girls in STEM and more women in tech. What message does it send when they don't see themselves represented on the keynote stages at tech conferences? You can't be what you can't see."
That last line really brought the idea home for myself and my team. We are an organization filled with empowered, strong, smart women. While we've had the incredible pleasure of working with and knowing some amazing female speakers over the years, we don't currently have one on our roster of keynote speakers.
That's about to change. We are so fortunate to have wonderful connections all over the world. Bringing speakers and clients together to generate powerful audience experiences is what we do best. We are actively seeking innovative female keynote speakers to lend her voice, experience, and expertise to our lineup of keynote professionals.
We know it's the right time, and we look forward to finding the exact right speaker to bring messages of technology, excellence, overcoming adversity, diversity, and change – all topics that the world needs to hear.
If you know of a speaker who you feel would be a good fit for our family of keynote speakers, please contact us today. We are excited about expanding our roster of keynote speaking professionals and to further round out our diverse and expansive topic offerings. My team and I look forward to it!