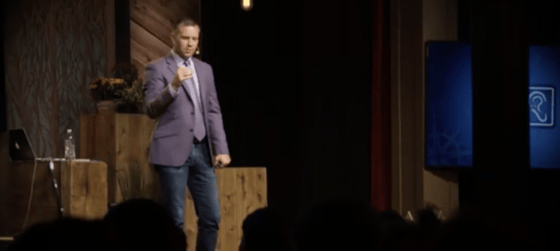 Holstein Foundation invites Leadership Keynote Speaker Ty Bennett to deliver keynote at the 25th Young Dairy Leaders Institute Conference this June.
Developing young leaders and empowering them to realize their personal potential is serious business. It's the goal of the Holstein Foundation which celebrates 25 years of the Young Dairy Leaders Institute (YDLI) this June in Appleton, Wisconsin and honors alumni and all the contributions they have made to the dairy industry.
Joining them as the keynote speaker for the youth summit will be cmi speaker management's Ty Bennett who will be presenting his customized keynote, "Partnership is the New Leadership.
Ty is a favorite for this client. He presented to them in the past, delivering his message about the Power of Influence in 2016, the present – with the scheduled June event in Appleton, and even the future – as they have slotted him to keynote again in 2020.
Why Ty? He has an extraordinary ability to relate to youth audiences with powerful stories, insights, and ideas that keep them connected with the message, inspired to adopt new skills, and engaged in the take-aways that will ultimately help them become relevant leaders in a world that truly needs them.
"Ty Bennett infuses every keynote with artful storytelling, real-world strategies, and elevated thought-leadership" shared Karen Harris, CEO of cmi speaker management. "It's no surprise to us that clients bring him back again and again. We, of course, are proud of all of our incredible keynote speakers. When they have an opportunity to lift the spirits, minds, and skills of young people – well, that's even more exhilarating. The world needs young, vibrant leaders – and we're thrilled Ty can help these young people to hear a message that will encourage their growth in that capacity."
Ty is the founder of Leadership Inc., a speaking and training company with a mission to empower individuals and organizations to challenge their status quo, cultivate exceptional relationships, and compete in extraordinary ways. He's changing lives–one leader at a time.
cmi is a global meeting industry leader which represents an international roster of carefully selected speakers who positively impact millions of people through their keynote speeches, books, and thought leadership.