February 19, 2019, Calgary, AB, Canada: Speakers Sam Silverstein and Tim Sanders, represented by cmi speaker management, earn spots on two top speaker lists, Global Gurus' World's Top 30 Organizational Culture Professionals for 2019, and Inc. Magazine's list of Top 100 Leadership Speakers.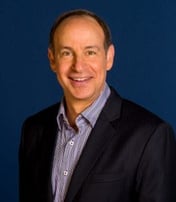 Business Keynote Speaker Sam Silverstein ranked #10 on Global Gurus' World's Top 30 Organizational Culture Professionals for 2019. Global Guru Categories focuses on practitioners, trainers, speakers, and consultants who develop and instill competency in others, have all received over 500 votes each.
The criteria for judging the TOP 30 focused on:
Public opinion – 30%

Originality of ideas – 30%

Impact of original ideas – 10%

Practicality of ideas – 10%

Presentation style – 10%

Number of publications and writings – 5%

Guru factor 5%
Sam is the author of seven books including No More Excuses, No Matter What, Non-Negotiable, Making Accountable Decisions, and The Success Model, he is the founder of The Accountability Movement™, an organization focused on building powerful communities filled with like-minded people who know and live their values and honor their commitments. To that end, Sam hosts Accountability Roundtables™ inspiring and challenging the people in these communities to think differently.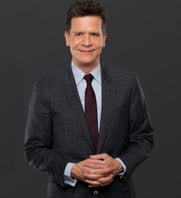 Leadership Keynote Speaker Tim Sanders ranked as one of the most innovative Top 100 Leadership Speakers for Inc. Magazine. Jon Acuff's selection criteria included, "the uniqueness of their ideas, and their ability to present their ideas in a compelling manner."
Tim is the author of five books, including the New York Times bestseller, Love is the Killer App: How to Win Business and Influence Friends. His publications have over one million copies in print with bestseller status in India, South Korea, Italy, Brazil, and Denmark.
"We're delighted to see these powerhouse speakers get recognized for their extraordinary skills and ability to make a difference in leadership audiences around the globe" shared Karen Harris, CEO of cmi speaker management, Inc. "They are raising the bar in our industry with their focus, timely topics, and ability to help leaders create the kind of results they need in our fast-paced world."
cmi is a global meeting industry leader which represents an international roster of carefully selected speakers who positively impact millions of people through their keynote speeches, books, and thought leadership.
CONTACT:
Dori Weisenberger
877-307-7403
admin@cmispeakers.com