Mentorship Vs Management - Clint Pulver
This keynote is about:
Why mentorship works over old school management techniques
How to communicate effectively with a multi-generation team
How to create a culture that cultivates, celebrates, and encourages diversity
Understanding the four keys to mentorship within the role of leadership
This keynote is about developing a sales team that:
Feels more confident and delivers powerful customer experiences
Navigates uncertain times with an innovative shift in mindset and proven processes for creating customer connectivity, trust, and loyalty
Virtual Experience Options
Keynote
A high impact, live presentation featuring Clint's signature drum solo. Your session can focus on creating trust and unity OR on engaging and retaining your employees.
Workshop
A content-rich, yet high-energy session. Clint will focus on the power of collaboration between coworkers and management - creating a culture of positive contribution - adopting implementation strategies for creating greater loyalty.
Coaching
Bring Clint onto your team with personal small group or one-on-one coaching to create stronger managers and teams.
Clint's Studio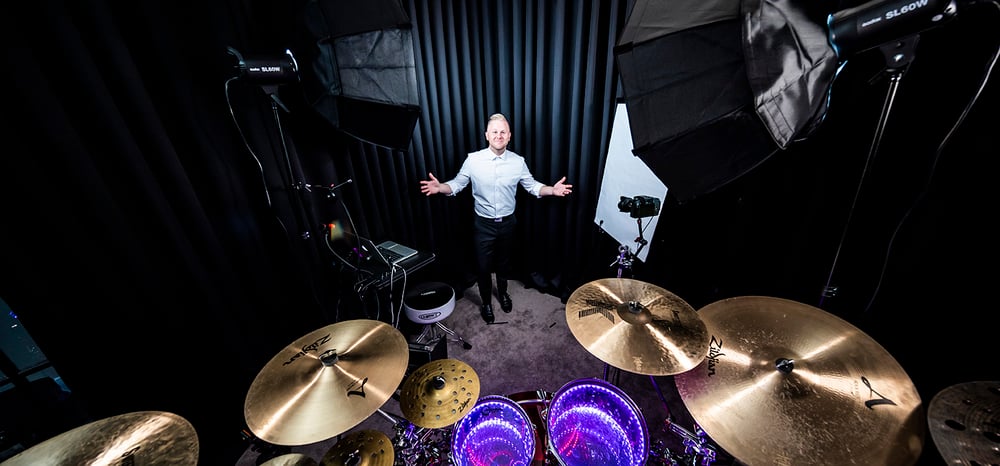 A state-of-the-art space with full production capabilities - his studio includes:
Fully soundproof recording studio
His complete drum set with a LED light show
5 cameras (4 are Lumix G 7s with high-quality 4k DSL, including one aerial camera angle)
7 sets of studio lights
A customized computer tower (PC) built strictly for streaming which provides massive bandwidth, power and security
Highest quality of Sennheiser audio for clear and concise sound
And every session can include an in-person moderator in-studio with Clint
What do you need to provide? The virtual format of your choice and your people!