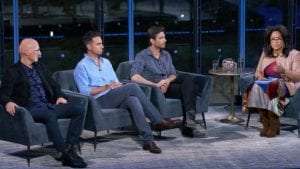 In the wake of the new Michael Jackson documentary Leaving Neverland and the subsequent interview with Oprah Winfrey, keynote speaker Jason Hewlett is retiring his Michael Jackson impressions and even taking the extraordinary steps to remove footage from his wide volume of videos.
That's a bold move, at considerable time and expense for Jason – but it doesn't come as a surprise to us, nor his growing audience base. Jason's entire career, speaking and business foundation, and his life is now and has always been "family friendly first".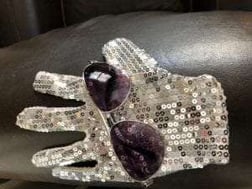 In his revealing post regarding the decision, Jason shares the inherent pull of integrity that has him walking away from "the moonwalk" and all things Jackson in his performances and keynotes. He also describes the decision as less from a place of judgement and more from a place of empathy and his own internal compass of what he feels is right for himself and his audiences.
Jason's powerful keynote topics often revolve around what he calls "The Promise" for leaders, teams, innovators, and organizations. The often hysterical, always entertaining, and even emotional messages have attendees asking themselves deep personal questions about their own personal and professional promises and what that means when leading a purposeful life.
As one of our valued keynote speakers, we fully support Jason's decision and applaud him for being tapped and tuned in enough to the world conversation, as well as his own integrity level to make this move.
Our world is a very complex one, especially in today's advances of 24/7 news cycles and often embroiled social media spirals. There are rarely easy answers or simple black and white situations. What there is a lot of however are compassionate, promise-filled people like Jason Hewlett who are constantly reaching to produce the highest value with integrity and honor. We're proud to be the team that helps him bring his messages to the world.
If you or someone you know needs help there are support centres you can reach out to. RAINN is a great one. Call 800-656-HOPE.