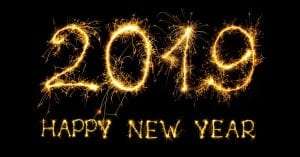 2018 was truly an extraordinary whirlwind for our team, and the incredible speakers we represent. Milestones, Magic, and Lots of Flyer Miles for sure! That said, we've got our eyes on the year ahead and we just can't wait to get started.
First up, we're excited to announce the upcoming release of Mike Walsh's new book, The Algorithmic Leader. Mike is an incredible keynote speaker, thought leader and futurist who has masterfully brought together years of research and insights from global leaders, AI pioneers and data scientists to share a set of 10 powerful principles for succeeding in an algorithmic age. He's a brilliant mind, and we know that the strategies and ideas he shares can help business professionals and organizations the world over. I've been lucky enough to read an advance copy – it's going to be a huge best seller!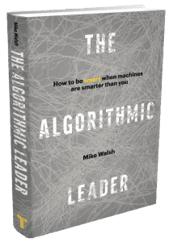 Next, we are happy to announce two new keynote topics from the dynamic and engaging Tim Sanders. "Innovating Faster - Why Collaboration Changes Everything" and "Making the Leap to Essential" - both are so fitting and timely for audiences in our busy, sometimes chaotic world. The first is based on what he calls 'disruptive collaboration,' which is a problem-solving style that leverages sometimes unusual alliances along the fault-lines of a company or its market. In this keynote he shares how "the biggest leaps and turnarounds in business history came from collisions of thought, not safe work in our silos of excellence". In the second keynote, Tim shares the disruptive innovations in today's world that can chip away at client bases. The solution? To provide extraordinary levels of added value – becoming essential to work with. We are already booking these new topics, and we are certain they are going to help create lasting impact for our speaking clients.
https://www.youtube.com/watch?v=_1rIfDx-ft0&t=98s
https://www.youtube.com/watch?v=CgMAX1rg0Kg&t=5s
Lastly, we wanted to share with you the "What If Challenge" that Keynote Speaker and Author Mike Rayburn has designed as a follow up tool for clients. This system of sixteen 3ish minute videos each feature a powerful "What If" question that helps teams align and transform their mindsets for optimized performance, increased innovations, and an eye out of opportunities. What a creative and value-added component to help audiences thrive long after they've left the event venue!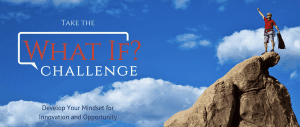 We will have much more to share and spotlight about all of our incredible keynote speakers in the year ahead. Providing exceptional service while pairing the perfect speakers to events is a passion that we just keep fuelling. There will be much excitement in 2019 as there has been in the last 12 months. We're here to serve! Please let us know if there is anything we can do for you!