Gratefulness is the single most valuable lesson I've learned. We all have really tough times (some worse than others) and really good times. Being able to be grateful for both the good and the bad situations was really hard to learn but has helped me to get through our hardest times (the loss of my parents; our son's brain surgery; my accident this summer; having to let people go due to the recession; having to fire people because they weren't the right ones). Lots of people have had way tougher stuff to deal with than I and it's really hard to be grateful when you're in the middle of all the ugliness...but it's totally the best way I've found to get through tough times.
This Thanksgiving weekend gives everyone a chance to show their gratitude - if life is good for you, perhaps you know someone who is really hurting. I pray that you will extend a helping hand so they have something to be grateful for too.
Below is a list of some of the things that my team is grateful for - have a lovely Thanksgiving full of love, compassion and gratitude.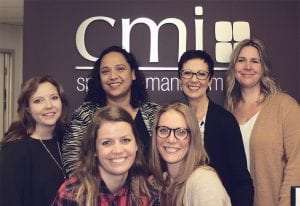 "I am grateful for sunny days, long walks with my sweetheart and cuddles in front of the fire with my kiddos." - Rebecca
"I'm grateful for my friends and family, a job that I enjoy going to every day and only first world problems to worry about." - Melissa
"Health, happiness, family and the great people I get to work with." - Jess
"I'm grateful for a warm house, great family and a job I enjoy!" - Dori
"I am thankful for my life, health and love of my family and friends." - Adrienne