When Humour and How-to's Come Together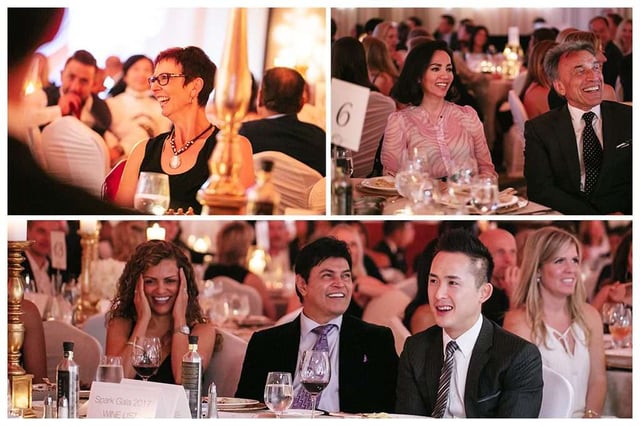 Here's what we know – our world is a little chaotic right now. Stressful. Fast-paced. Even our best mindfulness experts are busy finding new ways to help organizations keep their staff members focused and steady in the "storms".
One of the top requests we get from event planning professionals inquiring about our speakers is, "We need an entertaining speaker with a message." We totally get that. A speaker who entertains, i.e., makes people laugh, is a tremendous equalizer. It's a way for people to engage with a speaker and a message on a whole new level. Humour breaks down the barriers in communication in ways that other delivery styles can't. It releases the stress that your audience brings with them from their busy work lives so when they hear the message (whether it be around innovation, leadership or teamwork) their minds are totally open and ready to learn.
We know that putting together events that work, start to finish, is a big job. It's a juggling act between content and entertainment to ensure attendees get the right mix of skills, strategy, ideas, insights, motivation, and inspiration. Just as with humour, timing is everything.
What works best in our experience is to start your event off with an "entertaining speaker with a message" before you get to your "corporate speak" or "technical talks." This ensures the attendees' moods are lifted and their minds are open, so they are ready to receive the heavier material they also need to receive.
There's a lot in our world to be stressed over, for sure. Finding a talented speaker who can BOTH educate AND entertain is one of the stressors we take away. It makes our day when your event participants give YOU a standing ovation for bringing in the best speaker ever!
Want to learn more? Contact us today to find out how we can help match the perfect speaker, message, and motivation for your next audience.
Karen Harris is the CEO of www.cmispeakers.com and is an expert at helping those who host and plan meetings to source great speakers. cmi is a global meeting industry leader which represents an international roster of carefully selected speakers who positively impact millions of people through their keynote speeches, books, and thought leadership.